Don't Act Your Age
10 Actors Who Went Old
Catch David Krumholtz on Gigi Does It tonight at 10:30P on IFC.
Posted by Nick Romano on
You always hear about older actors clinching to their youth by taking on vastly younger, age-inappropriate roles. (The collective age of the 90210 cast, especially in later seasons, was definitely in the hundreds.) But those thespians who choose to age up — through the use of prosthetics, makeup, or otherwise — often deliver astounding performances.
Take David Krumholtz. On the new IFC series Gigi Does It, the actor plays Gigi, a 76-year-old yenta who's determined to live life to the fullest after her late husband leaves her with a crap ton of moolah.
In honor of his achievements — and those who've paved the way for Gigi — here are some celebrities who have successfully infiltrated the senior citizens club.
1. David Krumholtz, Gigi's Bucket List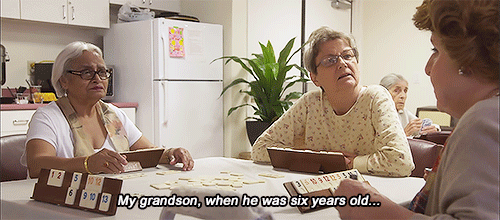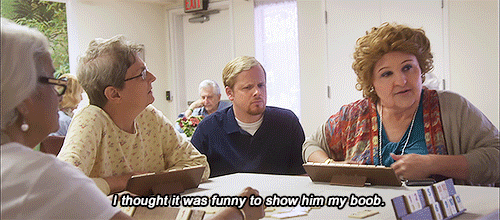 Krumholtz is pulling a Mrs. Doubtfire — who we'll get to in a moment — with Gigi. Whether bossing around her male nurse or talking about flashing her boob to her grandson, Krumholtz seems to be having a blast as his raunchy alter ego.
---
2. Brad Pitt, The Curious Case of Benjamin Button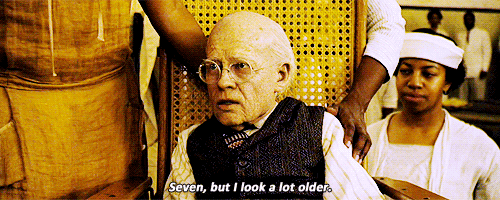 You can't talk about actors portraying the elderly without acknowledging that infamously fictional affliction, Benjamin Button's Disease. Brad Pitt portrays the title role of a man who ages backwards after being physically born as an old person. It's everyone's dream, right — the older you get, the younger you look? A mixture of computer-generated effects and makeup went into this transformation, and it's still difficult to look away.
---
3. Tilda Swinton, The Grand Budapest Hotel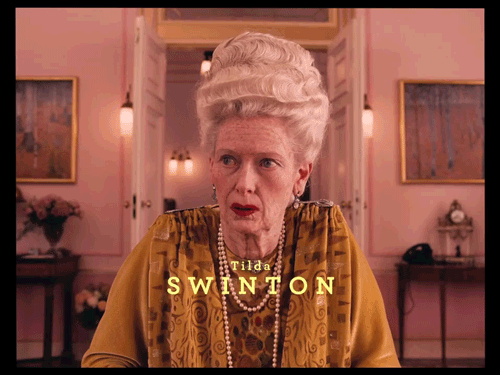 Swinton is the true mistress of disguise. She has made a living by completely losing herself in her characters, whether its playing the traditionally male archangel Gabriel in Constantine, the evil witch in The Chronicles of Narnia, or the toothy one-percenter of Snowpiercer. With Wes Anderson's The Grand Budapest Hotel, she once again became unrecognizable as one of the elderly lovers of the hotel's concierge. She's got the senile look and feel down pat.
---
4. Johnny Knoxville, Bad Grandpa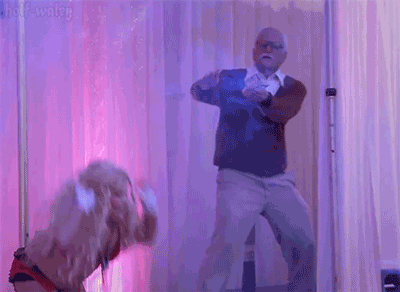 For his latest Jackass movie, Knoxville took his shenanigans to a new level in portraying Irving Zisman, the elderly bad influence in his grandson's life. In the same vein as his previous stunts, he pranked real-life people with his prosthetically enhanced persona, crashing a wedding by knocking over an entire display, ruining a child pageant, and "making it rain" on a stripper.
---
5. Robin Williams, Mrs. Doubtfire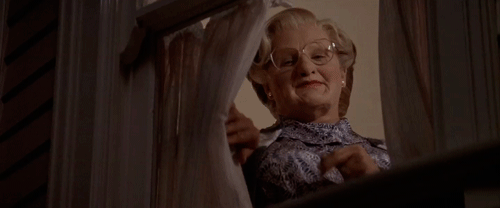 Remember that famous story about the late Robin Williams strolling into a sex shop in NYC as Mrs. Doubtfire? That's how committed he was and how unrecognizable he was as the lovable nanny. Just like David Krumholtz, Williams underwent a hefty makeup and prosthetic process, and it will always go down as one of his most memorable roles.
---
6. Dustin Hoffman, Little Big Man
While Krumholtz is 37 going on 76, Dustin Hoffman was 33 going on 121 for this acclaimed role. The 1970 Arthur Penn film Little Big Man told of an oral historian who comes across an elderly man (Hoffman) who has one crazy story to tell. It's a tale of gunslinging, selling snake oil and the infamous Battle of the Little Bighorn. But most astonishing of all is the sight of Hoffman in character.
---
7. Meryl Streep, Angels in America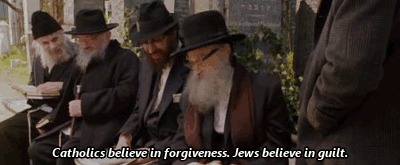 Meryl Streep played several roles in the HBO adaptation of Tony Kushner's acclaimed play. You might have missed her the first time around because she looks like just one of the rabbis, especially when she sits next to a line of them. Yes, that's the Oscar winner as Rabbi Isidor Chemelwitz, and if you listen carefully, you can pick out her voice under the heavy white beard.
---
8. Helena Bonham Carter, Big Fish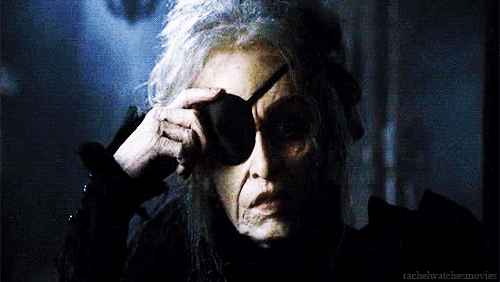 Much like Tilda Swinton, Helena Bonham Carter comes alive when you bury her in layers of makeup, prosthetics and elaborate costumes. Before debuting as Bellatrix Lestrange in Harry Potter and the Order of the Phoenix, the actress portrayed another kind of enchantress in Tim Burton's Big Fish. She looks just as home with a wrinkled face and glass eye as she does flaunting a bubbly, sparkling ball gown as the Fairy Godmother in the Disney remake of Cinderella.
---
9. Guy Pearce, Prometheus
In Ridley Scott's Prometheus, Guy Pearce aged himself way up to play the financial backer of an interstellar expedition who hopes to find some means of extending his life. What's more shocking: the existence of the Engineers or how Guy resides underneath all that old-man makeup?
---
10. James D'Arcy, Cloud Atlas
The Wachowski's Cloud Atlas may not have been the most well-received film, critically speaking, but it did feature incredible transformations from its actors, most of which portrayed more than one role. James D'Arcy took on four roles, two of which were the young and old versions of Rufus Sixsmith.