Grandmas Gone Wild
David Krumholtz Is a Grandma Gone Wild In the First Clip From IFC's Upcoming Comedy Gigi Does It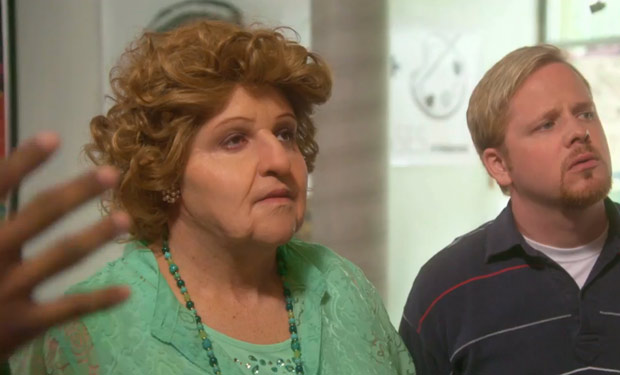 Posted by Melissa Locker on
Meet Gigi. According to Urban Dictionary, in modern slang a Gigi is "the best woman you will ever meet in your life" and "is too cool for all the fools."
That definition definitely applies to Gertrude Rotblum, a.k.a. "Gigi," the star of Gigi Does It. David Krumholtz stars as Gigi, a 76-year old yenta who lost her beloved husband Harold, but gained a new lease on life thanks to the secret bank account he left her. Armed with millions of dollars and a mile-long bucket list, Gigi is determined to live life to the fullest, and is bringing her trusty male nurse sidekick (played by Ricky Mabe) along for the ride.
Watch a sneak peek now:
video player loading
.
.
.