Grandma's Green Light
IFC to Fulfill Gigi's Bucket List, David Krumholtz's New Comedy Series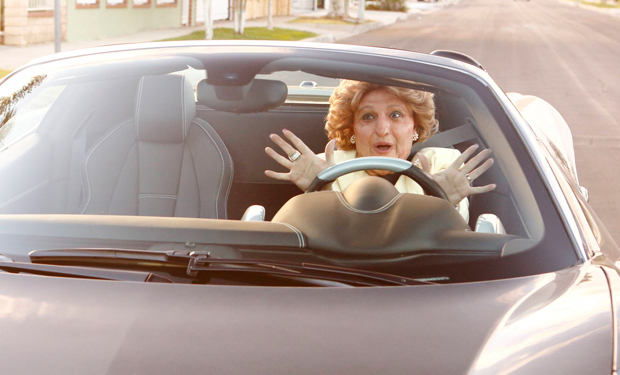 Posted by FIX Staff on
IFC is joining Gigi on her ultimate adventures with a brand-new comedy, Gigi's Bucket List, starring David Krumholtz. Gertrude Rotblum, aka "Gigi," just lost her beloved husband Harold, but has gained a new lease on life with the help of an unknown bank account discovered in his will. Eight half-hour episodes start shooting this June to premiere later in 2015.
Here's a bit more about the show:
With her dead husband's secret millions, this 76-year-old yenta with a heart of gold and a razor-sharp tongue sets out to experience everything she deprived herself of in her younger years. Gigi (Krumholtz) will live life to its fullest and fastest while ignoring doctor's orders and turning the stigmas of aging on their head. She will travel to rock festivals and explore new technologies like online dating, with her trusty male nurse sidekick played by Ricky Mabe (Goon, Zach & Miri Make A Porno) along for the ride.
"This character has been living inside me since birth. Friends have often accused me of acting like a grandma," said Krumholtz. "It's an absolute privilege to be bringing Gigi to life for IFC, known for their irreverent brand of comedy and willingness to explore depth of character."
"David has done an incredible job of inhabiting this relatable bubbe character," said Jennifer Caserta, IFC's president. "I hope to emulate Gigi's unfiltered honesty and wreckless ambition when conquering my own bucket list some day."