An Old G&O Song You'll Love
Throwback: Garfunkel and Oates Find the "Silver Lining" of a Bad Break Up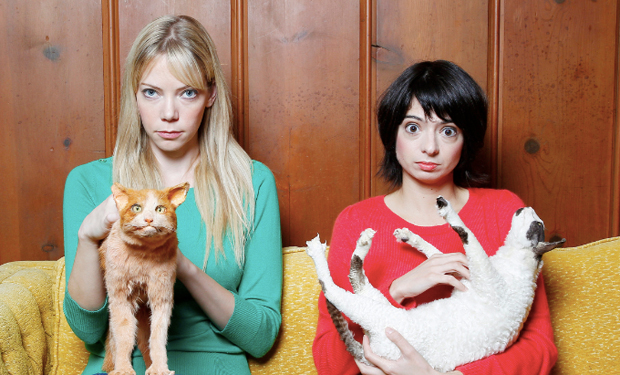 Posted by Melissa Locker on
Jethro Tull, Kinski, Genesis, The Moody Blues. There are few musicians who can really work a rock flute, but joining their revered legion is none other than Riki Lindhome. In this week's throwback video, the Garfunkel and Oates star tests her musical mettle and proves her flautist skills in "Silver Lining" an inspirational track that pairs Riki's flute playing with Kate Micucci's mad ukelele skills with some lyrics sure to help you get out of bed, get on with your day and get over your latest break up.
Need a little inspiration today? Check out "Silver Lining" and take up the rock flute (if you dare):
video player loading
.
.
.
Want the latest news from IFC? Like us on Facebook and follow us on Twitter@IFC and use the hashtag #GarfunkelAndOates. Get all the Garfunkel and Oates updates on their Facebook page.
Garfunkel and Oates airs on IFC on Thursdays at 10p