Babies Happen
This Week: Garfunkel and Oates Get Baby Fever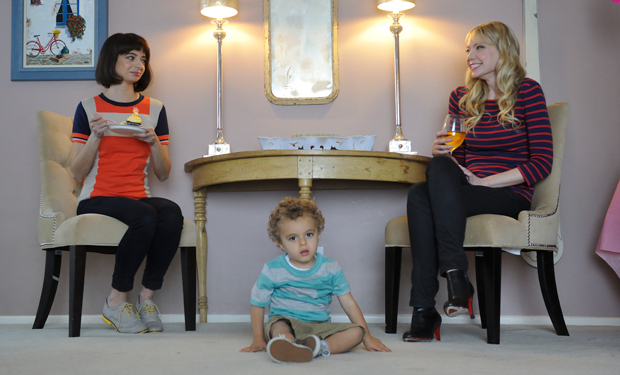 Posted by Melissa Locker on
Baby, baby, baby-o. This week on Garfunkel and Oates, Riki catches baby fever, because that stuff is contagious. After attending her friend's baby shower (sprinkle, really), Riki starts to get worried that she might be too old to conceive, since she is 31 after all, unlike Kate who is a bright and fresh 29-year-old pup. So Riki plans a visit to a fertility doctor. While Riki is facing her age, turns out Kate, is not. A therapist informs her that she has "Peter Pan Syndrome" and needs to grow up, leading her to question if she needs to make some drastic life changes.
It's all happening this week on Garfunkel and Oates!
Want the latest news from IFC? Like us on Facebook and follow us on Twitter@IFC and use the hashtag #GarfunkelAndOates. Get all the Garfunkel and Oates updates on their Facebook page.
Garfunkel and Oates airs on IFC on Thursdays at 10p.