Wanna Trade?
The 9 Weirdest Identity Swapping Movies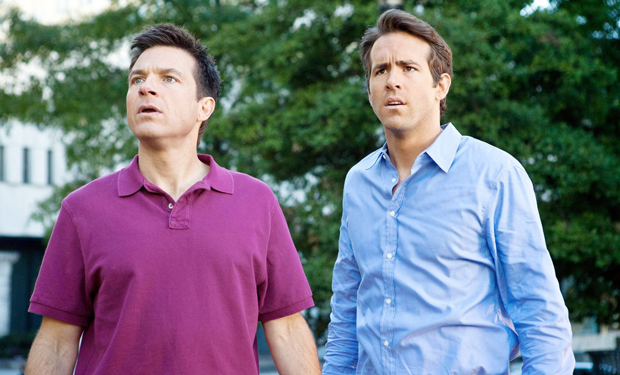 Posted by Nick Nadel on
Whether caused by a magical talisman (usually of foreign origin) or the result of some kind of social experiment, moviegoers never seem to tire of wacky identity swapping comedies. In honor of Riki and Kate switching hairstyles (and personas) on this week's Garfunkel and Oates, we decided to pay tribute to one of Hollywood's most venerable genres.
9. Vice Versa
One of several body switching comedies from the '80s, Vice Versa puts a Freaky Friday spin on Big by having young Fred Savage change places with his dad thanks to a magical Tibetan skull. In '80s comedies, anything can be explained away with a mystical Asian doohickey.

---
8. All of Me
This Lily Tomlin/Steve Martin comedy is a two-fer — it's a body swapping movie and a wacky possession/afterlife spoof. In other words, it provides a ton of opportunities for Steve Martin to flail his limbs about.

---
7. Switch
This workplace satire about a sleazy womanizer who dies and gets reincarnated in the body of Ellen Barkin was probably pretty edgy back in 1991. Now it's just a reminder of a time when Jimmy Smits was considered a leading man.

---
6. Like Father, Like Son
Here's a fun fact: Big, Vice Versa, 18 Again! and this Dudley Moore/Kirk Cameron spin on Freaky Friday all debuted within the same year. What was Hollywood smoking back then that made them think that the public actually wanted multiple body swapping movies?

---
5. The Change-Up
An uptight dad (Jason Bateman) swaps places with his womanizing single pal (Ryan Reynolds) after urinating in a magic fountain. Yup.