Girls Rule
Romy and Michele Meet Garfunkel and Oates Tonight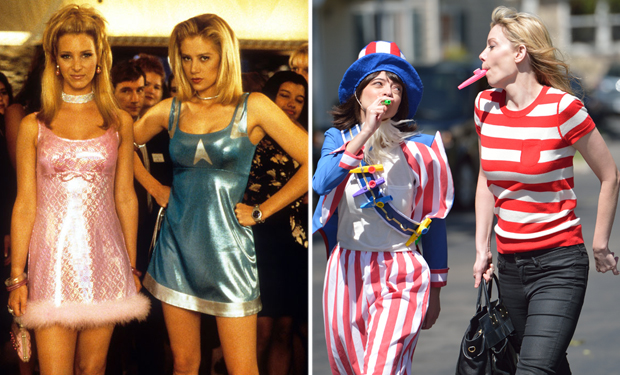 Posted by Melissa Locker on
The season finale of Garfunkel and Oates airs tonight, because life is unfair and cruel and all good things must end. We're sending off Riki and Kate in style, though, with a marathon, a reunion and a kazoo parade. The fun starts with Mira Sorvino and Lisa Kudrow's throwback Romy & Michele's High School Reunion at 4:30p, followed by a marathon of every single episode of Garfunkel and Oates leading up to the finale at 10p. Tomorrow we'll recap the whole shindig with GIFs and, yes, there's going to be a quiz.
Get the party started now and tune in tonight to say good night if not goodbye to Garfunkel and Oates:
video player loading
.
.
.
Want the latest news from IFC? Like us on Facebook and follow us on Twitter@IFC and use the hashtag #GarfunkelAndOates. Get all the Garfunkel and Oates updates on their Facebook page.