G&O Tell All
Find Out the Origin Story of Garfunkel and Oates on Conan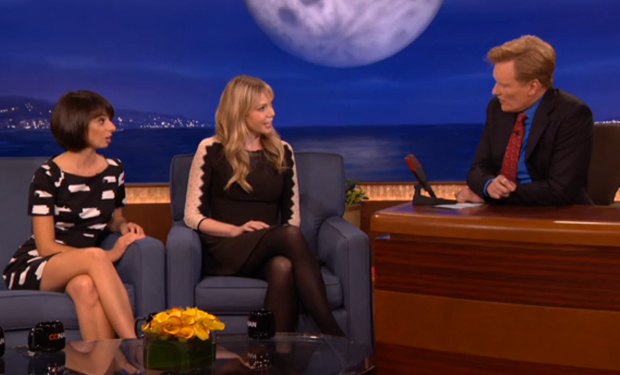 Posted by Melissa Locker on
Let's all give Tom Arnold a round of applause. Last night on Conan, Kate and Riki revealed that Mr. Arnold was the reason that they got their first ever comedy show. While you're ordering up an Edible Arrangement to send to Mr. Arnold in thanks for helping introduce the world to Garfunkel and Oates, watch the clip to find out that story and to see why Riki might have been on the verge of tears for most of last year:
Then, watch a live performance of "The Fade Away":
Want the latest news from IFC? Like us on Facebook and follow us on Twitter@IFC and use the hashtag #GarfunkelAndOates. Get all the Garfunkel & Oates updates on their Facebook page.
Garfunkel and Oates airs on IFC on Thursdays at 10p