10 Genius Kumail Nanjiani Jokes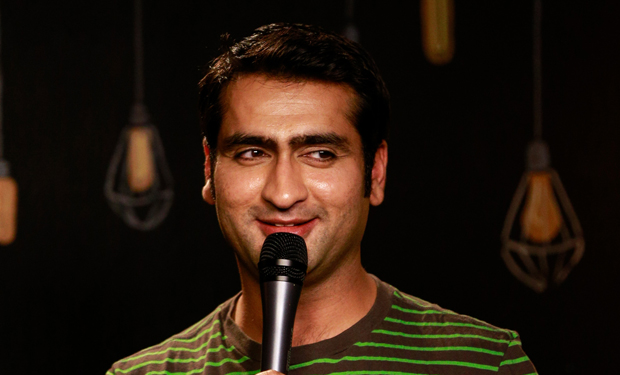 Kumail guest stars on Garfunkel and Oates tonight at 10p.
Portlandia fans are well-versed in the dry wit and straight-faced jokes that are the hallmarks of Kumail Nanjiani's comedy. It's a subtle, yet sharp sense of humor that he infuses into whatever role he's playing, whether it's an extremely helpful cell phone clerk, a waiter with deep knowledge of the menu, or a lollipop hoarding bank teller. When he's not on Portlandia, Nanjiani can be seen playing a programming genius on Silicon Valley and guest starring tonight on Garfunkel and Oates. While his acting career skyrockets, Nanjiani still returns to his roots on the stand-up circuit, where he got his start making people laugh.
Here are 10 of his genius jokes:
10. On Ice Cube
---
9. On Trying To Be Cool
---
8. On Call of Duty
---
7. On Benjamin Button
---
6. On Cheese
Pages: 1 2
Tags:
10 Genius Jokes
,
Kumail Nanjiani
---
---
---
Powered by ZergNet
---
You must be logged into Comment
Newest
Oldest
Most Replied
Most Liked
Comments( )