Netiquette
Garfunkel and Oates Show You How to Wish Happy Birthday to a Loose Acquaintance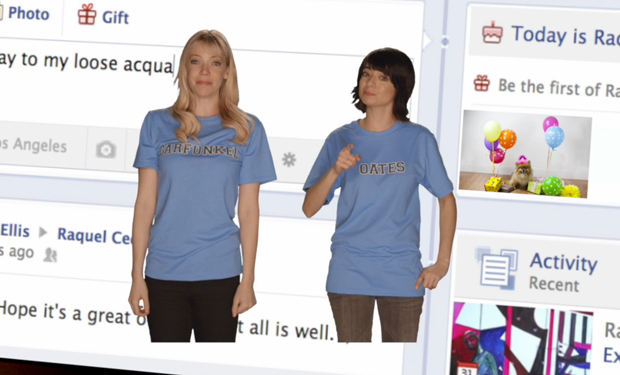 Posted by Melissa Locker on
You know how it is. You log into Facebook and the site helpfully informs you that it's the birthday of someone you sorta kinda barely know. What do you do? You don't want to rudely ignore the occasion, but how do you express your truly meh feelings about the birthday of a person you may not even recognize on the street and are connected to primarily via a social network? Luckily, Garfunkel and Oates are here to help.
Their latest song is the perfect video to paste on to the Facebook wall of every vague work acquaintance, friend of a friend and dude you met at a show who happened to send you a friend request, to wish them happy birthday in a socially appropriate way.
video player loading
.
.
.
Want the latest news from IFC? Like us on Facebook and follow us on Twitter@IFC and use the hashtag #GarfunkelAndOates. Get all the Garfunkel and Oates updates on their Facebook page.
Garfunkel and Oates airs on IFC on Thursdays at 10p.