Know Your G&O?
Garfunkel and Oates Quiz & Recap: Ep. 6 – Third Member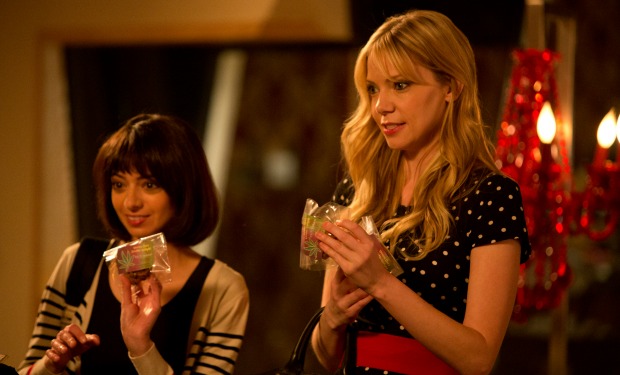 Posted by Melissa Locker on
Think you know everything about Garfunkel and Oates? Take our Ep. 6 quiz and prove it.
How to qualify for your weed card…

Item #1 on the resume:
This may be the most important GIF on the internet:
She makes an excellent point:
Oops, awkward:
Here are some of our favorite tweets from last night. Tweet along with us by using the hashtag #GarfunkelAndOates:
Just realized I'm addicted to #GarfunkelAndOates. Good, silly fun. Thanks @IFC @katemicucci @rikilindhome Now go make more episodes quick!

— Gary Miereanu (@SuperPRGuy) September 12, 2014
That's right! Melodica related injuries are automatic qualifiers for your very own weed card! #GarfunkelAndOates #YearOfTheHorse

— Luke Lucas (@BigLukeLucas) September 12, 2014
Meditation is like giving a bullhorn to the thoughts you quiet with television. #GarfunkelAndOates

— David J. Majors (@JustCallMeDjm) September 12, 2014
The best thing about the #GarfunkelAndOates series is that it's reminding me how much I loved all these songs in the first place.

— Brock Landreth (@brock_land) September 12, 2014
Want the latest news from IFC? Like us on Facebook and follow us on Twitter@IFC and use the hashtag #GarfunkelAndOates. Get all the Garfunkel & Oates updates on their Facebook page.
Garfunkel and Oates airs on IFC on Thursdays at 10p