Moms-To-Be Suck
Pregnant Women Are Smug According to Garfunkel and Oates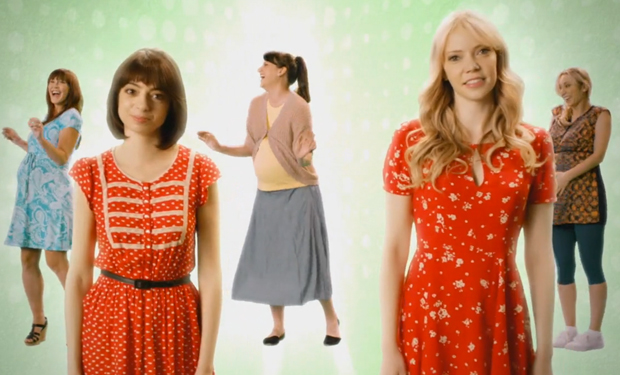 Posted by Melissa Locker on
It's one of life's great ironies: Everyone likes babies, but no one likes baby showers.
This week on Garfunkel and Oates Kate and Riki have to face one of the dreaded rites of passage for women: A baby shower. When their friend (played by Busy Phillips) starts waiting for the stork to arrive, Kate and Riki have no choice but to head into the pink-and-blue streamer strewn Thunderdome with presents in hand.
Don't get us wrong. Kate and Riki like babies fine, it's their mothers they find intolerable:
video player loading
.
.
.
You would think pregnant women are smug, too, if your thoughtful baby shower gifts got this sort of reaction:
video player loading
.
.
.
Want the latest news from IFC? Like us on Facebook and follow us on Twitter@IFC and use the hashtag #GarfunkelAndOates. Get all the Garfunkel & Oates updates on their Facebook page.
Garfunkel and Oates airs on IFC on Thursdays at 10p.