Get Your Weed Cards
Watch Garfunkel and Oates' Ode to Getting High, Legally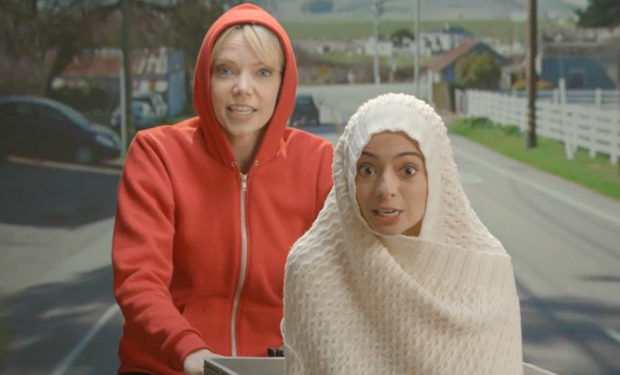 Posted by Melissa Locker on
Here's something everyone in California knows to be true: A weed card means easy access to medical marijuana, also known as a government supply for getting high.
That's right kids, don't do drugs, unless your doctor gives you a prescription. In this week's musical interlude from Garfunkel and Oates<, Riki Lindhome and Kate Micucci decide to engage in their rights as tax-paying, voting Californians and to get their medical marijuana cards. They just need to figure out exactly which malady is most likely to score them some pot. Don't worry, according to the ladies, it's not an addiction when your doctor writes you a note.
video player loading
.
.
.
Want the latest news from IFC? Like us on Facebook and follow us on Twitter@IFC and use the hashtag #GarfunkelAndOates. Get all the Garfunkel and Oates updates on their Facebook page.
Garfunkel and Oates airs on IFC on Thursdays at 10p.