The Al in Talent
Weird Al's 8 Greatest Original, Non-Parody Songs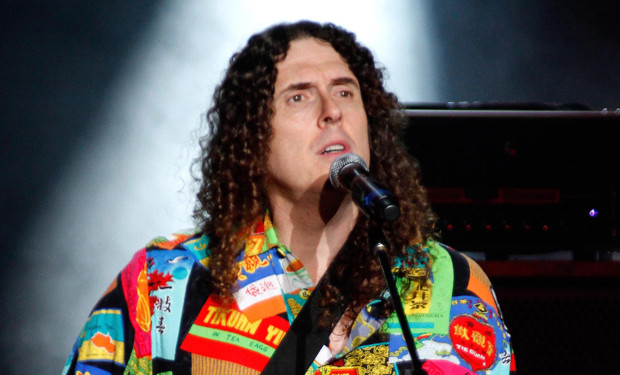 Posted by Cher Martinetti on
Weird Al may be a comedian, but he's also a multi-instrumentalist that's recorded over 14 studio albums, earning him 3 Grammys and 9 total nominations. The king of musical comedy does much more than just parody famous hits; he composes original tunes in pretty much every genre imaginable. Here are 8 of the best Weird Al originals.
8. "Dog Eat Dog"
Al channels David Byrne in this cheeky ode to cubicle life.

---
7. "Wanna B Ur Lovr"
Sure, the title looks like something you would find on a Prince album, but this sexy jam isn't a parody. However, its funky rhythm and seductive lyrics like " You're so hot you're gonna melt the plastic in my underwear" seem to pay homage to the Purple One.

6. "The Night Santa Went Crazy"
Nothing gets you in the spirit like hearing the words, "Merry Christmas to all, now you're all gonna die!"

---
5. "You Don't Love Me Anymore"
This throwback rock ballad makes us want to whip out our disposable lighters and sway with them held high.

4. "CNR"
This song is about the legendary Charles Nelson Reilly. That is all you need to know.

---
3. "Albuquerque"
On Running with Scissors, Weird Al wrote his "Sad-Eyed Lady of the Lowlands." Clocking in at over 11 minutes, this album closer tells an absurdest story of a man's journey to New Mexico, involving everything from chainsaw dismemberment to flesh-eating weasels.

---
2. "Dare to Be Stupid"
We're not saying this is definitely Weird Al's life mantra, but it probably is. And it's paid off, so we should all just start being stupider.

---
1. "Velvet Elvis"
Are you a fan of Sting and The Police? Do you think the majestic artistry of velvet Elvis paintings is largely unappreciated and warrants it's own anthem? Then this is the Weird Al song for you.