What to Expect
12 Super Helpful Tips to Prepare You for Pregnancy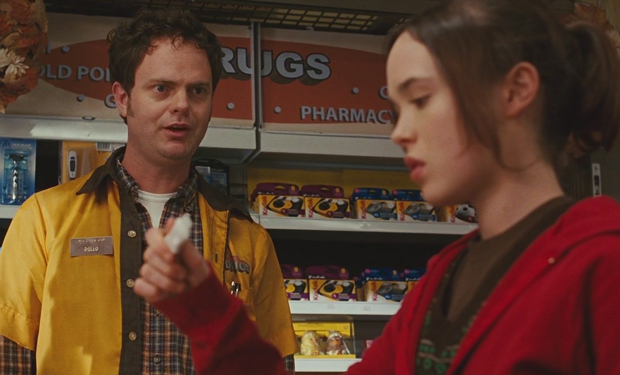 Posted by Cher Martinetti on
At some point in adulthood, two people fall in love and decide they want to make a tiny human. Or sometimes they end up on Teen Mom. Either way, babies happen and those nine months leading up to it can be confusing, chaotic and unpredictable. We (not being parents) put together a handy guide of what to expect when you're expecting. We think.
12. Babies don't just get dropped of by a stork, despite what you've heard. It takes some work to get pregnant.
Sometimes more work than you'd expect.

---
11. You want to be absolutely positive that extra bloat you're seeing is a baby.
And not too much Sunny D.

---
10. It's understandable to freak out a bit when you realize you actually have a case of the babies.
---
9. Sure, pregnancy is a marvelous, wondrous thing. But try to keep your gloating to a minimum.
video player loading
.
.
.
---
8. You want to pick a doctor you're comfortable with
You'll be seeing a lot of each other.

7. Thanks to all those extra hormones, it's not unusual for a pregnant woman to find herself a little more emotionally sensitive than normal.
6. Just because you're carrying a bun in the oven doesn't mean you have to stop being your sexy self.
You can still twerk for two!

---
5. But don't be expecting everyone to roll out the red carpet.
Some people would rather not bump and grind on your baby bump.

---
4. Finally, after what seems like months, and months, and months, and months of carrying a tiny human inside you, you will get to the point where you're ready to evict the freeloader.
We mean baby.

---
3. The moment when that little sucker decides it's ready to come out can literally happen at any time.
---
2. But don't worry, the hospital staff is completely prepared and qualified for this!
Hopefully.

---
1. Just remember as messy and painful as you've heard childbirth is, bringing a new life into the world is a beautiful thing.