Act Your Age
12 Signs That You Haven't Quite Reached Maturity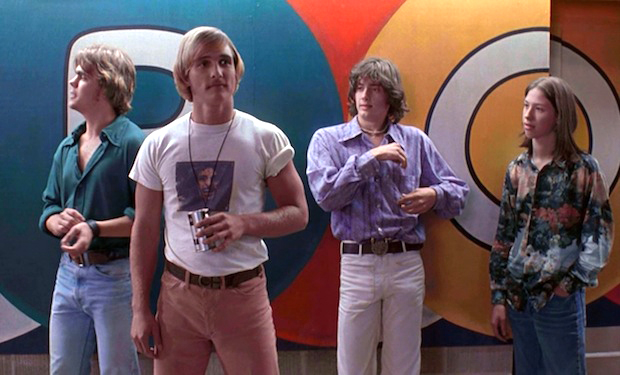 Posted by Cher Martinetti on
Becoming an adult is chronologically inevitable. And while some people manage to grow up and age gracefully, there are others that have a much more difficult time. Not that we're the most mature people on the planet, but here are 12 signs that you haven't quite reached maturity.
12. You make a bad neighbor
What happened to lending someone a cup of sugar?

---
11. You use jellybeans for household repairs
We're not really sure what you're fixing with jellybeans, but… okay.

---
10. You're a bit naive when it comes to sex
Who knew kazoos could be so filthy?

video player loading
.
.
.
---
9. You're in a fraternity
And at least 10 years out of college.

---
8. Or worst, you're still hanging out with high schoolers
Seriously, this may be borderline illegal.

---
7. You bring a friend to accompany you on job interviews
And then fart in one.

6. There's no food in your house
At least, not food that goes together.

---
5. So you eat all the food at your friend's place
It may be the end of the world, but you need to eat. Screw everyone else.

---
4. You're purposely annoying on road trips
We'll walk next time.

---
3. You argue with teenagers
At some point, you are supposed to be the adult in the situation.

---
2. You spend too much time hanging out in the mall
And thinking about Superman's possible baby mama.

---
1. You still live with your parents
No matter how good your mom's meatloaf is, get your own place already.