10 Most Unforgettable Cliffhangers in TV History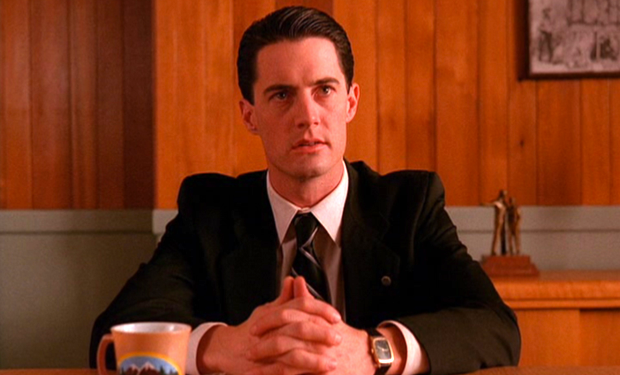 Find out the resolution to last week's Garfunkel and Oates cliffhanger on the season finale Thursday 10p, following a G&O marathon at 6:30p.
Cliffhangers have been a staple of sitcoms and dramas since the early days of television. While our favorite characters don't actually hang from cliffs anymore, they are put in life-threatening situations and encounter game-changing twists that keep us watching. As we await the resolution to last week's Garfunkel and Oates (What's going on with Kate's Peter Pan Syndrome? What about Riki's eggs?), check out our list of 10 of the most memorable TV cliffhangers.
Oh, and it's safe to say, SPOILERS AHEAD.
10. Sledge Hammer!, "The Spa Who Loved Me"
The season one finale of this underrated '80s sitcom spoofed over-the-top cliffhangers by following a nuclear explosion that ostensibly killed off the show's characters with the onscreen tease, "To Be Continued…Next Season?" When the show returned for season two, it was suddenly set five years before the explosion.
---
9. 24, "Day 2: 7:00 a.m. — 8:00 am"
During its first couple seasons, 24 excelled at the sort of insane twists that made the show instant watercooler fodder. One of the best season-ending cliffhangers came when President Palmer gets a surprise poisonous handshake courtesy of mystery baddie Mandy.
---
8. Dynasty, "Royal Wedding"
When it came to twists, the '80s soap Dynasty always went to 11. So it's no surprise that the writers topped Dallas' "Who Shot J.R.?" cliffhanger by having some terrorists turn Amanda and Michael's royal wedding into a bloodbath. When the show came back in the fall of 1985, it turned out that only a couple of minor characters had died. Had Twitter existed back then, it's safe to say #Dynastycopout would've been trending.
---
7. Friends, "The One with Ross's Wedding, Part 2″
To fully appreciate this cliffhanger, you have to flashback to 1998 when everyone cared about whether Ross and Rachel would end up together. Are you there? Okay. Oh. My. God. Can you believe that Ross said Rachel's name at the altar?? Do you think he'll marry Emily? As if! Could he be any more in love with Rachel??
---
6. Star Trek: The Next Generation, "The Best of Both Worlds, Part 1″
"I am Locutus of Borg. Resistance is futile." Noo! Captain Picard has been assimilated by the Borg! And we have to wait until next season to find out what happened??? Sigh, better drown our sorrows in Crystal Pepsi and Teenage Mutant Ninja Turtles pudding pies, this being the '90s and all.
Pages: 1 2
Tags:
Breaking Bad
,
dallas
,
Friends
,
lists
,
Lost
,
Sledge Hammer
,
The Simpsons
,
Twin Peaks
---
---
---
Powered by ZergNet
---
You must be logged into Comment
Newest
Oldest
Most Replied
Most Liked
Comments( )