Wait for It
10 Most Unforgettable Cliffhangers in TV History
Wait for It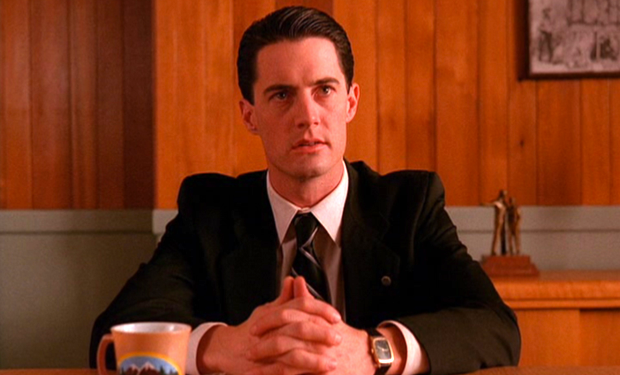 Posted by Nick Nadel on
Cliffhangers have been a staple of sitcoms and dramas since the early days of television. While our favorite characters don't actually hang from cliffs anymore, they are put in life-threatening situations and encounter game-changing twists that keep us watching. As we await the resolution to last week's Garfunkel and Oates (What's going on with Kate's Peter Pan Syndrome? What about Riki's eggs?), check out our list of 10 of the most memorable TV cliffhangers.
Oh, and it's safe to say, SPOILERS AHEAD.
10. Sledge Hammer!, "The Spa Who Loved Me"
The season one finale of this underrated '80s sitcom spoofed over-the-top cliffhangers by following a nuclear explosion that ostensibly killed off the show's characters with the onscreen tease, "To Be Continued…Next Season?" When the show returned for season two, it was suddenly set five years before the explosion.

---
9. 24, "Day 2: 7:00 a.m. — 8:00 am"
During its first couple seasons, 24 excelled at the sort of insane twists that made the show instant watercooler fodder. One of the best season-ending cliffhangers came when President Palmer gets a surprise poisonous handshake courtesy of mystery baddie Mandy.

---
8. Dynasty, "Royal Wedding"
When it came to twists, the '80s soap Dynasty always went to 11. So it's no surprise that the writers topped Dallas' "Who Shot J.R.?" cliffhanger by having some terrorists turn Amanda and Michael's royal wedding into a bloodbath. When the show came back in the fall of 1985, it turned out that only a couple of minor characters had died. Had Twitter existed back then, it's safe to say #Dynastycopout would've been trending.

---
7. Friends, "The One with Ross's Wedding, Part 2"
To fully appreciate this cliffhanger, you have to flashback to 1998 when everyone cared about whether Ross and Rachel would end up together. Are you there? Okay. Oh. My. God. Can you believe that Ross said Rachel's name at the altar?? Do you think he'll marry Emily? As if! Could he be any more in love with Rachel??

---
6. Star Trek: The Next Generation, "The Best of Both Worlds, Part 1"
"I am Locutus of Borg. Resistance is futile." Noo! Captain Picard has been assimilated by the Borg! And we have to wait until next season to find out what happened??? Sigh, better drown our sorrows in Crystal Pepsi and Teenage Mutant Ninja Turtles pudding pies, this being the '90s and all.

5. The Simpsons, "Who Shot Mr. Burns?, Part 1"
Long before FXX marathons and Family Guy crossovers, The Simpsons captured the zeitgeist with a season-ending cliffhanger that spoofed the famed "Who Shot J.R.?" episodes of Dallas. FOX held a contest over the summer of 1995 where fans could call a 1-800 number (remember when people actually did that?) and offer their guess for who shot Springfield's most hated citizen.

---
4. Lost, "Through the Looking Glass"
"We have to go back." With those words, Lost changed courses as what viewers thought were pre-island flashbacks were revealed to be flashforwards. Fans were left with tons of questions, most of which would never be answered. Sigh, we were so naive back then.

---
3. Twin Peaks, "The Last Evening"
Cocreator David Lynch ensured that Twin Peaks got a second season by putting every major character in jeopardy by the end of the season one finale. To make matters worse, the series finale also ended on a cliffhanger with Cooper seemingly possessed by the spirit of Bob. And we didn't even have Tumblr to post our crazy plot theories and Audrey Horne dancing GIFs on.

---
2. Breaking Bad, "Full Measure"
Breaking Bad excelled at cliffhangers, often delivering several in the same episode. But the finale scene of season three, which left the fate of both Gale and Jesse's soul in question, is easily the most heartbreaking.

---
1. Dallas, "A House Divided"
The "Who Shot J.R.?" mystery set the template for many a cliffhanger to come. The formula is simple: put a major character in jeopardy, make fans wait until the next season for the outcome, and then offer a half-baked resolution that does little to change the status quo.