This Week on Garfunkel and Oates: Porn and Puppets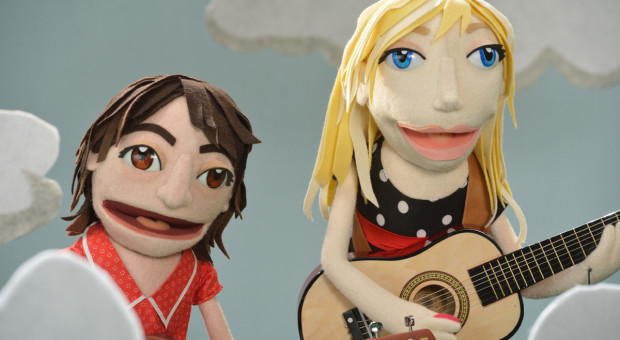 Posted by Melissa Locker on
This week, Riki Lindhome and Kate Micucci find out that they are their own worst competition. Sort of. Turns out they are being pitted against their porn star doppelgangers (named Chevrolet and Epiphany, of course) for a shot at writing a song for one of their all-time favorite TV shows. Then, as they continue to pursue their dream of making it big in Hollywood, Garfunkel and Oates find themselves having to use all their ingenuity and humor to survive a corporate gig that takes a turn for the worst.
Guest stars this week include, Sugar Lyn Beard, Abby Elliot, Chris Hardwick, Tig Notaro, Chris Parnell and John Oates. Yes, that John Oates.

Want the latest news from IFC? Like us on Facebook and follow us on Twitter@IFC Get all the Garfunkel & Oates updates on their Facebook page.
Garfunkel and Oates airs on IFC on Thursdays at 10p