This Week on Garfunkel and Oates: Kate and Riki Are Road Warriors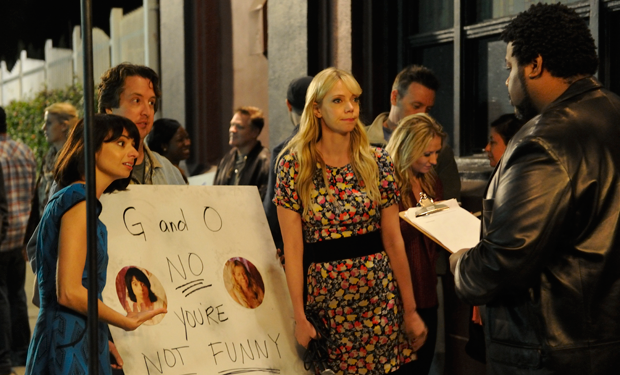 Posted by Melissa Locker on
This week on Garfunkel and Oates, Riki and Kate are celebrating a major milestone — their 1000th show together as Garfunkel and Oates. It's a big deal and they are determined to mark the occasion with a big song-filled celebration. They hit the road together, but once they arrive at the venue, everything that could go wrong does. Their performance is sidelined with everything from a very resolved heckler to an audio guy with major attitude who seems hellbent on making it impossible for Riki and Kate to perform.
Tune in on Thursday at 10p to see how Riki and Kate make it work. Yeah, there's singing involved.
Want the latest news from IFC? Like us on Facebook and follow us on Twitter@IFC and use the hashtag #GarfunkelAndOates. Get all the Garfunkel & Oates updates on their Facebook page.
Garfunkel and Oates airs on IFC on Thursdays at 10p.