This Week on Garfunkel and Oates: Sweating and Speechless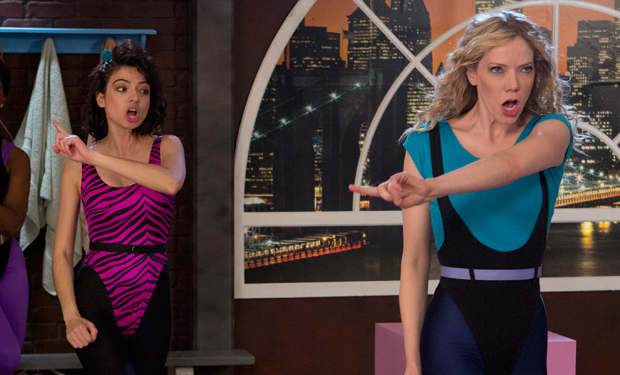 Posted by Melissa Locker on
Hey ladies, how long can you go without talking? The keen eyes of Riki Lindhome and Kate Micucci have picked up on a strange phenomenon — it appears that men are more attracted to women who barely talk. To prove their theory, on the next episode of Garfunkel and Oates, Riki and Kate decide to use the scientific method that everyone learned in middle school and perform their very own social experiment. They make a pact to remain speechless for as long as they're able to get away with it. On a double date, naturally. Tune in on Thursday at 10p to see how that works out and speaking of working out, Kate and Riki do some of that, too.
Want the latest news from IFC? Like us on Facebook and follow us on Twitter@IFC and use the hashtag #GarfunkelAndOates. Get all the Garfunkel & Oates updates on their Facebook page.
Garfunkel and Oates airs on IFC on Thursdays at 10p.