9 Most Ridiculous Football Players of All Time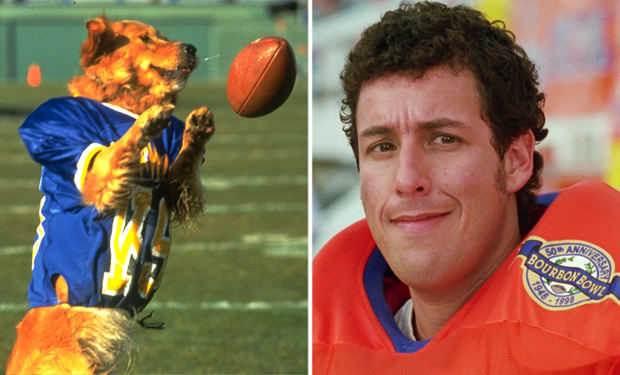 Posted by K Thor Jensen on
On this week's Garfunkel and Oates, Riki and Kate sing about the ridiculousness of football (and sports in general). For instance, is watching able-bodied millionaires toss a ball around really the best use of our time? But if the game itself seems absurd, you should meet some of its players.
9. Rudy Zolteck
The chubby pee-wee juggernaut in Little Giants was one of three receivers that won the game, so he turned out to be good for something after all.

---
8. Barney Gorman
In the movie Garbage Picking Field Goal Kicking Philadelphia Phenomenon – yes, that's really the title – Tony Danza plays a trashman turned Philadelphia Eagle.

---
7. Air Bud
The canine hero first made his bones on the basketball court, but in the 1998 sequel Air Bud: Golden Receiver he demonstrated a knack for football as well.

---
6. George Plimpton
Writer George Plimpton actually tried out for the Lions, but the film version of his novel Paper Lion puts the Paris Review co-founder on the field against the Cardinals.

---
5. Gus
Since a mule can't carry the ball, the only place for the titular character of Disney's Gus is, of course, kicker.

Photo courtesy Walt Disney Pictures/Everett Collection
---