It's Garfunkel and Oates Versus The Kardashians on The Soup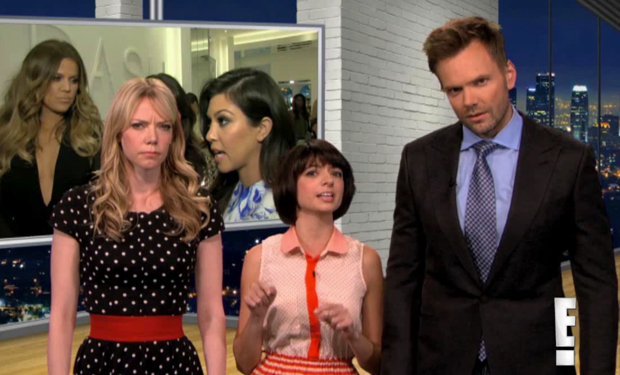 Posted by Melissa Locker on
The Kardashians are on strike!
If you haven't been keeping up with the Kardashians, the family of reality stars has been hit by a rash (no, not that kind) of home invasions. To get back at the thief and/or to encourage the cops to hurry up and catch the guy and not stay home and watch Keeping Up With The Kardashians, the family has gone on strike.
Do we watch the show? No, instead we get all our news from The Soup, especially when Kate Micucci and Riki Lindhome are on it offering their commentary into the Kardashian world view.
Watch the clip now before tuning in tonight at 10p for a new episode of Garfunkel and Oates:
Want the latest news from IFC? Like us on Facebook and follow us on Twitter@IFC and use the hashtag #GarfunkelAndOates. Get all the Garfunkel and Oates updates on their Facebook page.
Garfunkel and Oates airs on IFC on Thursdays at 10p