Heckler Dennis Stands No Chance Against Garfunkel and Oates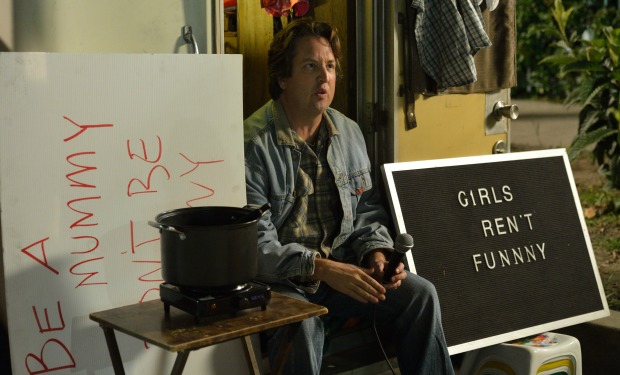 Posted by Melissa Locker on
Being a standup comedian is hard work. Each show you step up on stage and put yourself out there to sink or swim in the public eye and hecklers just make it all so much worse.
As Kate and Riki prepare to celebrate their 1000th show as Garfunkel and Oates, their devoted heckler Dennis decides to make a pilgrimage to the venue to personally protest their continued, successful existence. It would be almost touching if he wasn't so annoying.
Watch now and tune in on Thursday at 10p to see how Riki and Kate celebrate their milestone:
video player loading
.
.
.
Want the latest news from IFC? Like us on Facebook and follow us on Twitter@IFC and use the hashtag #GarfunkelAndOates. Get all the Garfunkel & Oates updates on their Facebook page.
Garfunkel and Oates airs on IFC on Thursdays at 10p