Make Your Day Brighter with Garfunkel and Oates' "Rainbow Connection"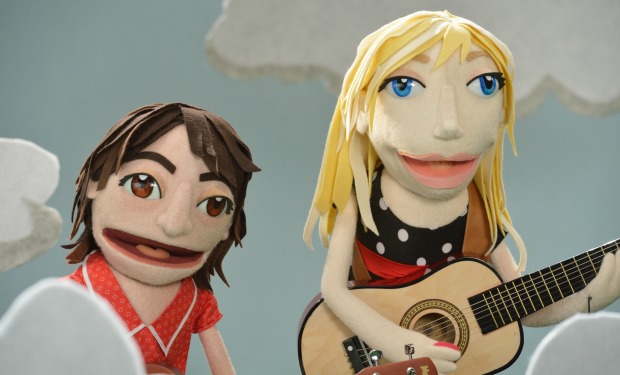 Posted by Melissa Locker on
Garfunkel and Oates may be best known for writing songs of an educational yet comedic bent about things like avoiding "Present Face" and how to fadeaway from a lame relationship, but that doesn't mean they can't use their talent to raise awareness for other important issues, too.
In last night's episode of Garfunkel and Oates, Riki Lindhome and Kate Micucci introduced their new song, "Rainbow Connection" — a sweetly touching ode to marriage equality and how love comes in every shade of the rainbow. Sure the song is performed by puppets, but that's because everything is better with puppets.
video player loading
.
.
.
Want the latest news from IFC? Like us on Facebook and follow us on Twitter@IFC and use the hashtag #GarfunkelAndOates. Get all the Garfunkel & Oates updates on their Facebook page.
Garfunkel and Oates airs on IFC on Thursdays at 10p