Watch Garfunkel and Oates Point and Laugh on @Midnight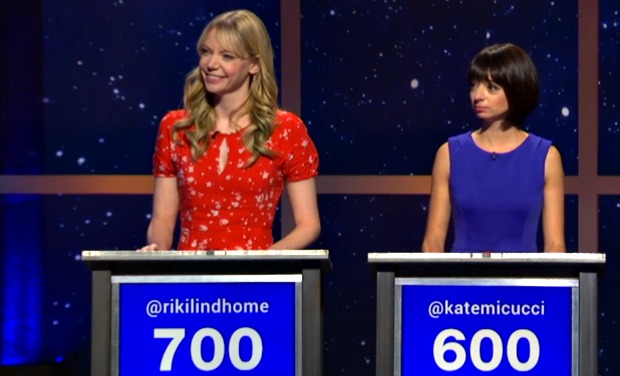 Posted by Melissa Locker on
While you were sleeping, Riki Lindhome and Kate Micucci were playing games on @Midnight.
The dynamic duo who are also known as comedy folk singers and the stars of our new show Garfunkel and Oates stopped by the late night show along with comedian Pete Holmes to goof around with Chris Hardwick and the entire internet. They played guess which Emmys meme got the most favorites on Twitter, list #DogBands and caption bizarre viewer-submitted vacation photos with Riki and Kate stealing the show.
Want the latest news from IFC? Like us on Facebook and follow us on Twitter@IFC and use the hashtag #GarfunkelAndOates. Get all the Garfunkel & Oates updates on their Facebook page.
Garfunkel and Oates airs on IFC on Thursdays at 10p