Garfunkel and Oates Have the Overactive Gag Reflex Blues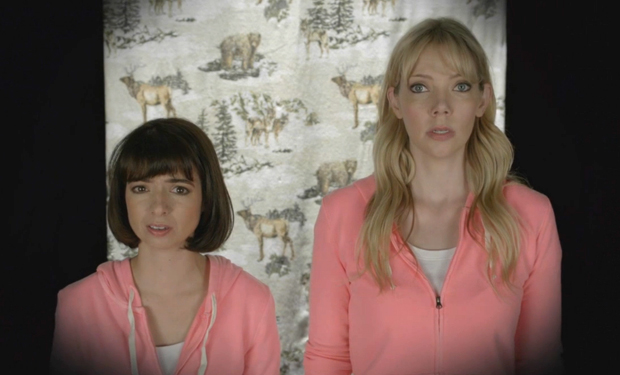 Posted by Melissa Locker on
Hey gents, you ever wonder what your special lady is thinking about while you're making a special kind of love? Garfunkel and Oates are here to offer a peek into the minds of women. But Riki and Kate aren't going to write up their sassy sex tips for girls and boys on a blog or in column inches, instead they are going to raise their voices in a song because that's what a comedy-folk duo does and these two are determined to make it in Hollywood (and occasionally in the bedroom).
Sing along with this catchy song that offers an insider's view on the goings on of going down and tune in for the season premiere of Garfunkel and Oates on Thursday at 10p:
video player loading
.
.
.
Also, some exciting news: in addition to guest stars from the first two episodes (Sir Ben Kingsley, Abby Elliott, Natasha Leggero, Tig Notaro, John Oates and Chris Parnell), there will be appearances throughout the season by Ike Barinholtz, Jimmy Bennett, Ari Graynor, Toby Huss, Moshe Kasher, Andy Kindler, Steve Little, Kumail Nanjiani, Artemis Pebdani, Busy Philipps, Kevin Pollak, Jonah Ray, Jason Ritter and "Weird Al" Yankovic. Fun!
Want the latest news from IFC? Like us on Facebook and follow us on Twitter@IFC
Garfunkel and Oates premieres on IFC on Thursday, August 7 at 10p