Garfunkel and Oates Quiz & Recap: Ep. 4 – Road Warriors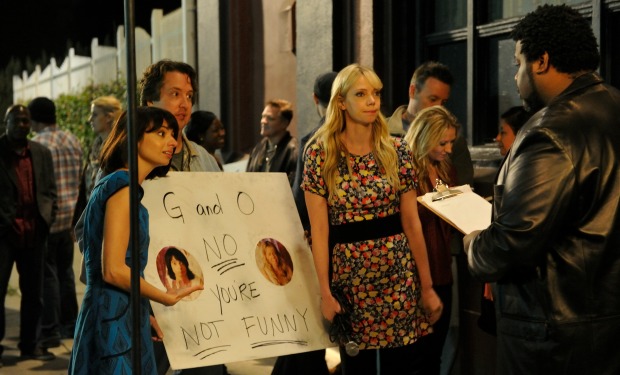 Posted by Melissa Locker on
Think you know everything about Garfunkel and Oates? Take our Ep. 4 quiz and prove it.
Age discrimination is wrong, but age differences are fact:
She's 29…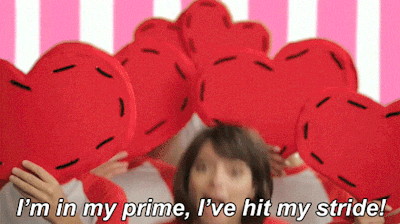 Finally, an explanation:
Someone had to say it:
Is Sad Turtle like a cousin of the Teenage Mutant Ninja Turtles?

Here are some of our favorite tweets from last night. Tweet along with us with the hashtag #GarfunkelandOates:
"You were the sound guy for the Dave Matthews Band?" "No…I sold nitrous balloons in the parking lot." #garfunkelandoates

— Luke Lucas (@BigLukeLucas) August 29, 2014
sad turtle? @katemicucci would be the most adorable melancholy reptile ever #garfunkelandoates

— ultracutebot (@ultracutebot) August 29, 2014
While I'm a dude, I'm 29. So, this song. Yeah. This song indeed. #garfunkelandoates

— David J. Majors (@JustCallMeDjm) August 29, 2014
"She's beige curtains. Not good, not bad. Just there." #GarfunkelandOates #digginit

— Erica McCracken (@ericakraken) August 29, 2014
You'll take this poll if you know what's good for you:
Want the latest news from IFC? Like us on Facebook and follow us on Twitter@IFC and use the hashtag #GarfunkelAndOates. Get all the Garfunkel and Oates updates on their Facebook page.
Garfunkel and Oates airs on IFC on Thursdays at 10p.