This Week: Garfunkel and Oates Premieres Thursday 10p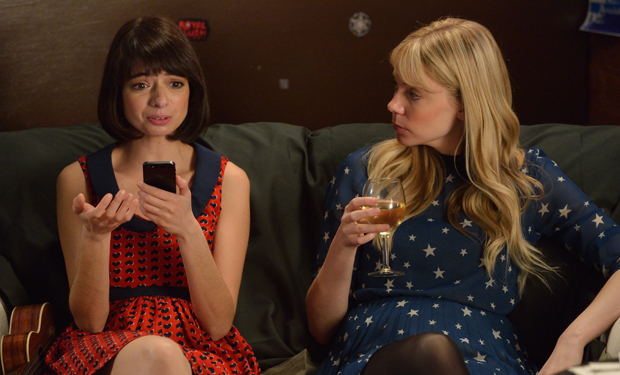 Posted by Melissa Locker on
The wait is finally over! Garfunkel and Oates premieres this Thursday at 10p.
This week, Riki is frustrated by a former beau who takes things too seriously. To rebound, she becomes involved with a fellow comedian in the hopes that their senses of humor will be more of a match. Meanwhile, Kate has to audition for a movie role against a major movie star. She's way outside of her comfort zone, but if you're going down, you go down with style (and crimped hair).
Follow along with Riki and Kate as they sing their way through love, life and Hollywood in a series executive produced and directed by Fred Savage.
Want the latest news from IFC? Like us on Facebook and follow us on Twitter@IFC. Want more Garfunkel & Oates head to their Facebook page.
Garfunkel and Oates premieres on IFC on Thursday, August 7 at 10p.