Garfunkel and Oates' Reddit AMA Was Inappropriately Awesome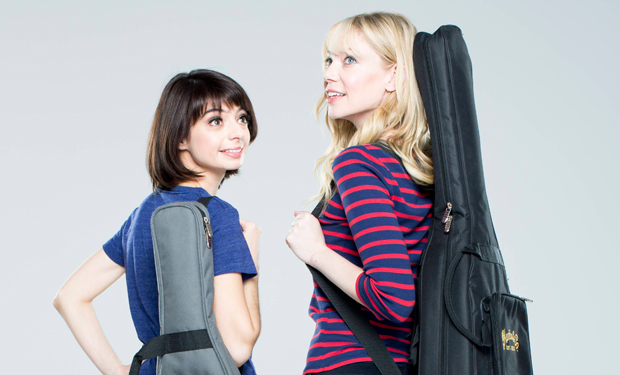 Posted by Cher Martinetti on
When you sing the kinds of songs that Riki Lindhome and Kate Micucci sing, it's no surprise things got a bit… inappropriate… when the duo visited Reddit for an AMA. Check out some of the super-NSFW highlights below.
I once read someone comment one of your Facebook or Instagrams posts where someone said "I want to wear your skin". I hope he meant it as a compliment, but the question is: How do you deal with creeps?

We try not to read comments. However, we try to save our dead skin so we can make him a very personal g&o jacket.
I have been in love with your music ever since I heard "The Loophole". What is your favorite song that you've done? Riki, what's the funniest thing Kate's ever said? Kate, what's the funniest thing Riki's ever said?
One thing that made me fall on the floor on stage was when Riki referred to a hipster cumming on a girl's face in the shape of glasses. She called it Pearl Vision. Kate once said that her life was like a sad montage in a romantic comedy without the ending.
Weirdest fan encounter?
One time a fan gave us duck vibrators. I guess that was more nice than weird?
Riki, would you be interested in dating a 41 yr old from Ohio? If you play your cards right, I could move in and you could support me. I am very tidy and a generous lover.
Please send dick pics.