7 Movie Characters Who Should've Kept Their Mouth Shut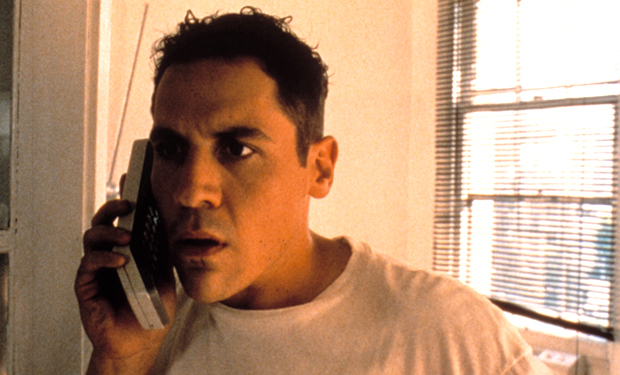 Posted by Nick Nadel on
Sometimes the best thing to say is nothing at all. Riki and Kate apply that philosophy to dating during tonight's episode of Garfunkel and Oates — appropriately titled "Speechless." Here are 7 times when silence would've been in someone's best interest.
7. Annie's Wedding Toast, Bridesmaids
There are epically awkward bridesmaids speeches, and then there is the trainwreck that Kristen Wiig gave in Bridesmaids. We're honestly surprised the father of the bride didn't just tackle her and put an end to the whole ordeal.

---
6. Mike's never-ending voicemail, Swingers
Thank God for texting. It saves us the embarrassment of babbling into our crush's answering machine like poor Mike (Jon Favreau) did in this famous scene from Swingers. At least our drunk texts are only in written form.

---
5. Andy's description of sex, The 40-Year-Old Virgin
We're not sure what's more awkward, Andy (Steve Carrell) referring to sex as "borking" or the fact that he thinks breasts feel like "bags of sand." One thing's for sure — he should've just clammed up and left the racy talk to his more experienced pals.

---
4. Bridget's book party speech, Bridget Jones's Diary
All Bridget had to do was introduce Mr. Fitzherbert. Instead she made a fool of herself in front of Salman Rushdie. Oh well. At least she didn't call the author "Mr. Tits Pervert."

Catch Bridget Jones's Diary tonight 8p on IFC.