15 Porn Parodies That Prove Nothing Is Sacred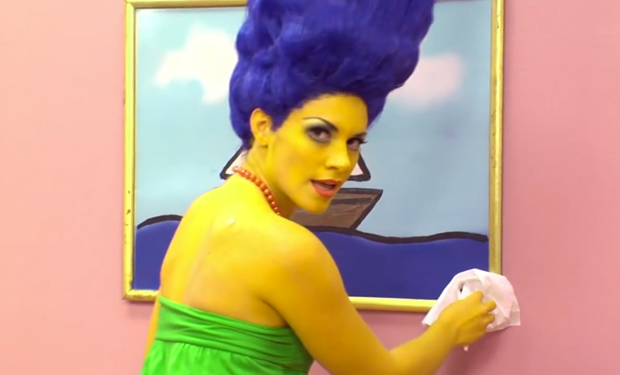 Posted by K Thor Jensen on
Rule 34 of the Internet states: "If something exists, there's a porn version of it." On this week's Garfunkel and Oates, Riki and Kate learn the hard way when they come face to face with their X-rated doppelgängers. Meet Garfinger and Butts.
video player loading
.
.
.
But Riki and Kate aren't alone. Below are 15 very real, totally absurd porn parodies. We've also provided some alternate titles for some of the more boring ones. Since when did puns become passé?
Warning: NSFW.
15. Evil Head
What happens when two couples get trapped in a cabin? Things get groovy… and a bit gory, too.

---
14. Jersey Score
The MTV reality hit gets a gay makeover, with porn star Dean Coxx starring as The Stimulation. Sadly, there's no male Snooki.

---
13. E.T. XXX (alt title: E.T. – The Extratesticular)
The lovable alien winds up with a bunch of college students who help him find his way home, with lots of awkward intercourse in the process.

---
12. X-Men XXX (alt title: XXX-Men)
Sure, the costumes are kind of cheap, but that's part of the charm. Plus, they don't stay on for long.

---
11. Gay of Thrones
Does a show with as much sex as Game of Thrones even need a porn version? Yes, of course.

---
10. Seinfeld XXX (alt title: Definitely Sponge-Worthy)
In the '90s there was this show called Seinfeld and—yadda, yadda, yadda—now there's a porn parody.

---
9. Comedians in Cars Getting Sex
James Deen reprises his role as Jerry Seinfeld, this time spoofing the comedian's popular web show. Something tells us this one isn't sponsored by Acura.

---
8. Naporneon Dynamite
Eminently quotable indie flick transforms into deeply weird porn film, as Naporneon sets out to lose his virginity, gosh dang it.