Make Monday Awesome with the Best of Garfunkel and Oates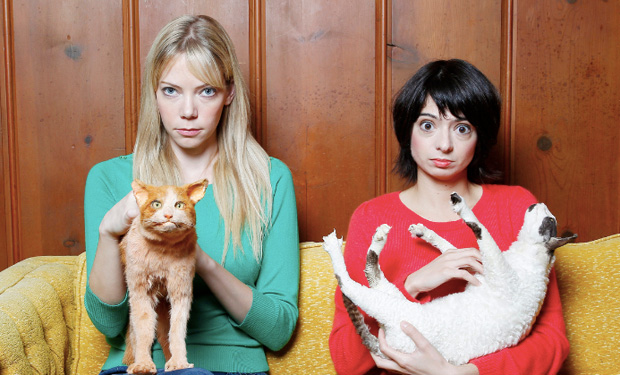 Posted by Melissa Locker on
Garfunkel and Oates may be new around these parts, but they've been internet stars for years thanks to their YouTube channel filled with catchy-and hilarious-songs. While you have to wait until Thursday, August 7 at 10p, for the show to premiere, you can start memorizing their songs now. We've collected some of our favorites on a new site so you can impress your friends with your deep Garfunkel and Oates knowledge come August. Head here.
Check out the video for "Present Face" featuring SNL's Taran Killam and How I Met Your Mother's Colbie Smulders and then watch a million more here:
video player loading
.
.
.
Want the latest news from IFC? Like us on Facebook and follow us on Twitter@IFC
Garfunkel and Oates premieres on IFC on Thursday, August 7 at 10p.