Folk Yes! Garfunkel and Oates Comes to IFC in 2014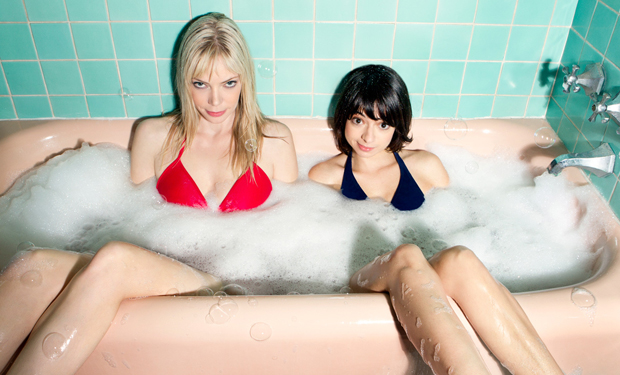 Start tuning up your ukulele: Garfunkel & Oates is coming to IFC in 2014. The show centers on the the personal and professional lives of comedy-folk duo Riki Lindhome and Kate Micucci, whose career choices – singing satirical and sometimes dirty songs – leaves them with little in common with their peers. Because who else understands "Sex with Ducks" but your best friend? Want to know more? Head right here.
But that's not all! IFC also ordered a pilot presentation of American Storage – based on the short film of the same name – and has entered into a first-look deal Earwolf podcast network's new TV division. The network is also developing a comedy project with writer/producer Rolin Jones (Friday Night Lights, Weeds and Boardwalk Empire). You're definitely going to want to tune in to IFC.
Want the latest news from IFC? Like us on Facebook and follow us on Twitter@IFC
Tags:
American Storage
,
Development Slate
,
Garfunkel and Oates
,
Kate Micucci
,
Riki Lindhome
---
---
---
Powered by ZergNet
---
You must be logged into Comment
Newest
Oldest
Most Replied
Most Liked
Comments( )