Characters
Linda Cardellini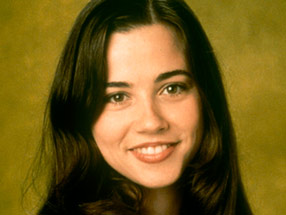 Linda Cardellini may be most affectionately known among her fans for her memorable early role as conflicted high school student Lindsay Weir on the short-lived television series.

Born in June of 1975 in Redwood, CA, Cardellini became fascinated with acting when asked to sing in a school play at the age of ten when she was asked to sing in a school play, Cardellini caught the acting bug. She quickly immersed herself in school productions and drama classes and got her first big break with a starring role in the television series "Bone Chillers." Her other TV credits include "Boy Meets World," "Promised Land," "Clueless," NBC's "3rd Rock From the Sun" and others. She has also appeared in the films "Good Burger" and "Dead Man On Campus," in which she plays opposite her "Freaks and Geeks" co-star Jason Segel. A credit, which does not appear on her resume, is her successful turn as a contestant and winner on "The Price Is Right," where she won a fireplace.

During the summer of 1999, Cardellini traveled through Europe to star in the play "Lancelot," a 14th century Dutch tragedy only recently translated into English and one of the first secular, pro-women plays ever discovered. The group finished their tour of Europe with a special performance in Italy as part of a worldwide medieval play conference.

Later turning up as a teen tormented by a sadistic Dee Snyder in Strangeland, Cardellini appeared in small roles in a few other small-screen productions before finding herself in the studious but free-thinking shoes of her Freaks and Geeks alter-ego. Examining the flip side of the Beverly Hills 90210 beautiful and privileged teen set, the smart show had a solid cast, insightful writing, and a dedicated following. Unfortunately, it was canceled after less than 20 episodes. Following with supporting roles in The Prince and the Surfer (1999), Legally Blonde, and The Unsaid (both 2001), Cardellini's rising popularity contributed to her largest feature, that of the brainy super sleuth Velma in the live-action adaptation of the beloved animated mainstay Scooby-Doo.