Characters
John Daley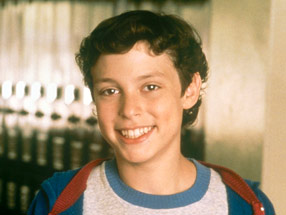 John Daley plays Sam Weir, the geeky freshman trying to overcome the challenges that face most 14-year-olds who arrive at high school far less mature - both physically and socially - than the rest. Although he portrays an easy target for bullies on "Freaks and Geeks," in real life, Daley is no pushover, having studied Shaolin Kung-fu for six years and currently training for his second degree black belt.

Daley is also one of those rare young actors who play a character older than themselves. He was cast in the role of Sam before ever starting his own high school experience. "John brings an unusual amount of maturity to his work," explains executive producer Judd Apatow. "Although he was playing someone older, he had a great sense of what Sam's experience would be like." Daley also was never worried about his youth getting in the way, just his health. "At the first audition, I was sick, I had no energy and I felt like I just wanted to get it over with," admits the teenager. "But when they called me back, I found out they liked that I didn't try to over-do Sam's geekiness, so I continued to audition as myself, just feeling kind of subdued and low-key."

Acting comes naturally to Daley, whose parents are also performers. As a toddler he traveled regularly with his father, R.F. Daley, who was an actor with the national touring company of "Cats," and his mother, Nancy, a singer and pianist. At age nine, Daley impressed his parents when he won the title role in the live theater version of "Tommy" and traveled with his father, who was also in the cast, performing throughout the U.S. and Germany. His other credits include singing with Tony Bennett on the crooner's "The Playground" album and appearing in the independent film "Allerd Fishbein's in Love."

Weir has since appeared in films like Waiting and on the series Kitchen Confidential, and current stars in a leading role on the popular crime show Bones, playing psychologist Lance Swees.