See How Documentary Now!'s Sandy Passage Is Just Like Grey Gardens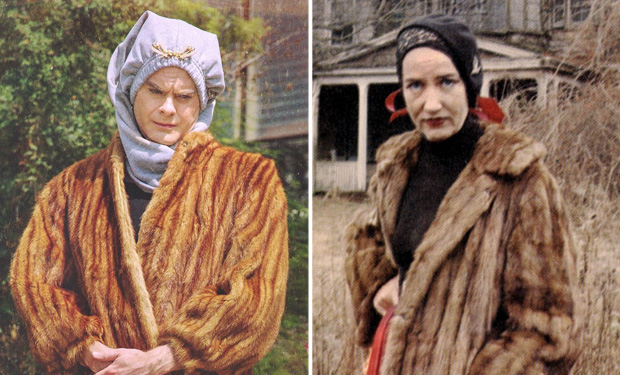 Posted by Mike Schuster on
Venerated documentary Grey Gardens follows the bizarre lifestyle of two women holed up in a dilapidated mansion reflecting on their glamorous past as the aunt and cousin of Jacqueline Kennedy Onassis. Brassy, flirty, and delusional, they make the perfect characters for Fred Armisen and Bill Hader to depict in the Documentary Now! episode, "Sandy Passage."
In a dead-on recreation of the 1975 film — with a few surprising twists, of course — Fred and Bill are a bickering mother and daughter, respectively, living in oblivion as well as a rodent-infested mansion, singing and dancing before an audience of camera crews and errand boys.
To demonstrate Documentary Now!'s commitment to excellence in documentary filmmaking, here are five scenes from Sandy Passage that were directly inspired by Grey Gardens.
[brightcove video="4432047410001″ og="false"/]
Missed the premiere of Documentary Now! and suffering from serious FOMO? Catch the first episode at any of the times below or check it out on demand.
8/22/2015 @ 12:30PM
8/23/2015 @ 11:00PM
8/23/2015 @ 05:30AM
8/30/2015 @ 11:30PM
8/26/15 @ 01:00PM
8/27/15 @ 04:30PM
8/28/15 @ 05:00AM
8/29/15 @ 11:45AM