Documentary Now! Uncovers the Icy Secrets of Kunuk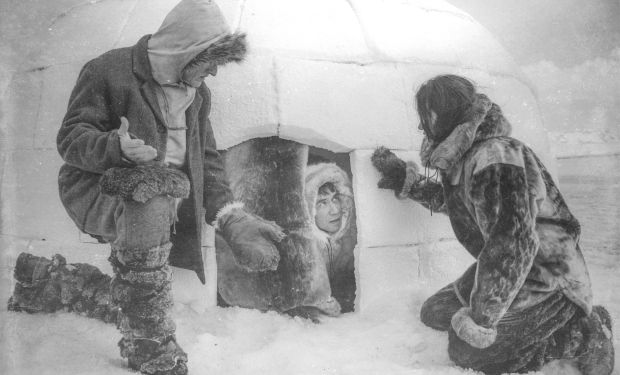 Catch Documentary Now! Thursdays at 10p on IFC.
One of the greatest documentaries of our time was Nanook of the North, Robert Flaherty's pioneering film that depicts the lives of the indigenous Inuit people of Canada's northern Quebec region. It was later revealed that some of the elements of the supposed "documentary" were actually fictionalized, which of course is something that the folks at Documentary Now! would never do.
Tonight's episode of Documentary Now! goes behind the scenes of another famous film about the Inuit culture, Kunuk Uncovered. In this in-depth look at a cinematic classic, the Documentary Now! crew discovers that the Kunuk production was extremely icy in more ways than one.
Check out a clip from tonight's brand new episode below.
Tags:
Bill Hader
,
Documentary Now!
,
Fred Armisen
,
John Slattery
,
Seth Meyers
---
---
---
Powered by ZergNet
---