Fred Armisen and Bill Hader Revisit Grey Gardens in This Clip from Documentary Now!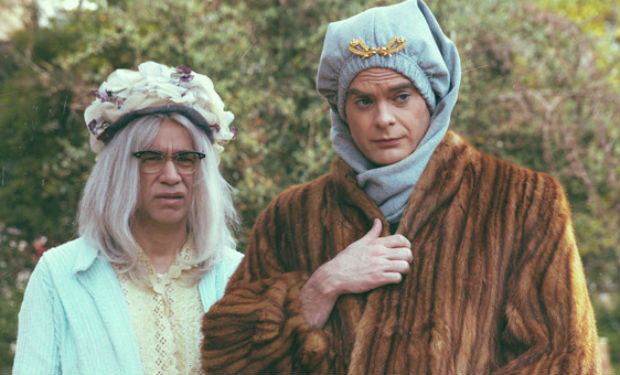 Posted by Melissa Locker on
The first episode of IFC's docu-comedy Documentary Now!, which premieres on IFC on Thursday, August 20 at 10p, pays tribute to Albert and David Maysles' 1975 doc Grey Gardens about an eccentric upper-crust mother and daughter (related to Jackie Kennedy Onassis, of course) who live together in a dilapidated Hamptons manor.
Hosted by Dame Helen Mirren, the six-episode series from the minds of Bill Hader, Fred Armisen, and executive producer Seth Meyers, will take viewers on a very well documented trip through documentary history. For a sample, watch this clip from Sandy Passage, which follows two reclusive women (Hader and Arimsen) as they live their humble lives surrounded by sandwich-swiping squirrels, house opossums, and scared suitors hiding in trees.
video player loading
.
.
.