Documentary Now! Is an American Television Institution 50 Years in the Making
Moment of Truthiness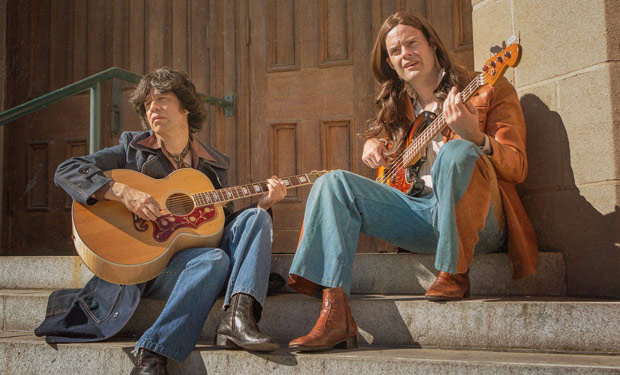 Posted by Melissa Locker on
Bill Hader and Fred Armisen star in Documentary Now!, a new IFC series that pays homage to the world's best-known documentaries and their directors. The six-part series, which premieres Thursday, August 20 at 10p, is hosted by Dame Helen Mirren (yes, The Queen herself) and takes viewers behind-the-scenes of some of the most important stories that didn't actually happen, whether its hipster filmmakers working to expose the location of a drug kingpin or an intimate portrait of socialite mother-daughter feral animal hoarders or the secret behind the best falsetto of all time in the classic hit song "Catalina Breeze" and much more.
Documentary Now! is entering its 50th year of excellence, integrity, and truthiness in documentary filmmaking that has made it an institution of American television, whether the Smithsonian recognizes it or not. Before the show's 50th season comes to IFC, explore the series' archives and consider making the most edifying purchase of a lifetime—the 294-disc definitive collection 
video player loading
.
.
.
Documentary Now! premieres Thursday, August 20 at 10p