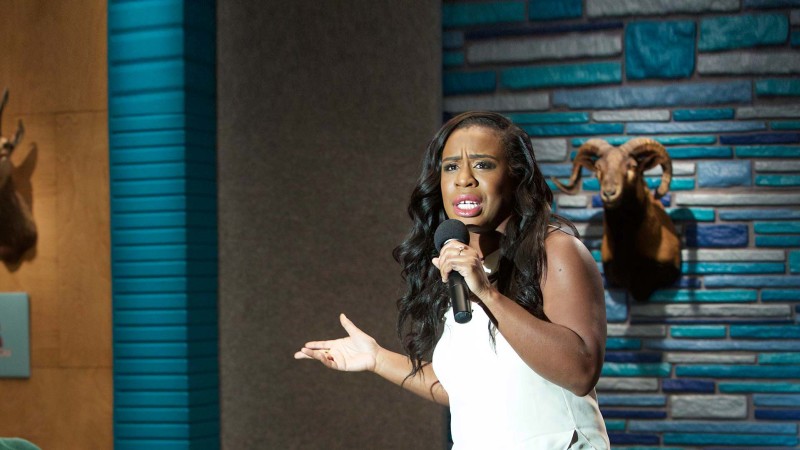 Comedy Bang! Bang!
S 4, Ep 31 Uzo Aduba Wears a White Blouse and Royal Blue Heels
Uzo Aduba shows off her stand-up and concerned citizen Tim Landers (Thomas Middleditch) explains his plan to get back at some pesky neighborhood kids. Meanwhile, future Scott and future Cudi take a time machine back to the present to save comedy from total destruction.
Guest stars: Uzo Aduba and Thomas Middleditch.
Special Guests: John Hodgman, James Adomian, Cleopatra Coleman, and Ryan Stanger.
Where to Watch
Comedy Bang! Bang!
Full Episodes

Download or Stream

Channel finder