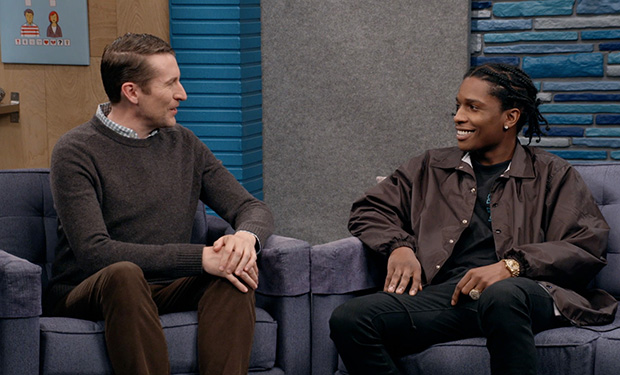 Comedy Bang! Bang!
S 4, Ep 29 A$AP Rocky Wears a Black Button Up Jacket and Black Sneakers
Scott's personal possessions come to life and go on an epic adventure to reunite with him. Meanwhile, A$AP Rocky visits and shows off his awards, and Scott debuts the trailer to his new sports movie.
Guest stars: A$AP Rocky and Jamie Denbo.
Special guests: Hannah Kasulka, Joe Saunders, Caroline Anderson and Neil Campbell.
Where to Watch
Comedy Bang! Bang!
Full Episodes

Download or Stream

Channel finder