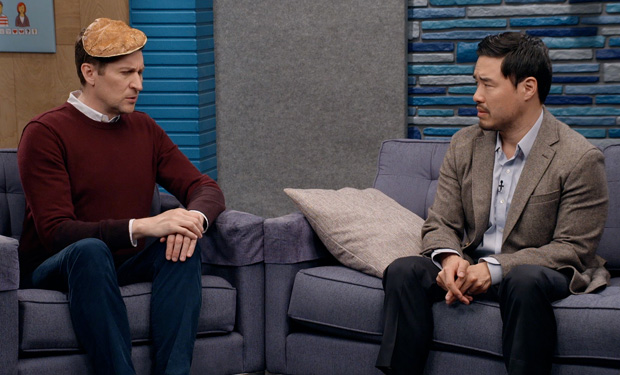 Comedy Bang! Bang!
S 4, Ep 28 Randall Park Wears Brown Dress Shoes with Blue Socks
Scott's wants to wear an unconventional hat to accept his Lifetime Achievement Award, and the staff doesn't have the heart to argue. Meanwhile, Randall Park plays "Title These Tunes" and Richard Bunn shows how he has written 140 novels with his "Bunn Process."
Guest stars: Randall Park and Paul Brittain.
Special guests: Carl Tart, Ronnie Adrian, Kiersey Clemons, Brandon Johnson, Haley Joel Osment, Gavin Lewis, Tyler James Williams, David Harris, Mel Cowen, Janie Haddad Tompkins, Matt Gourley, Neil Campbell, Mary Holland, Veronica Osorio, Michael Blaiklock and Majeed Nami.
Where to Watch
Comedy Bang! Bang!
Full Episodes

Download or Stream

Channel finder