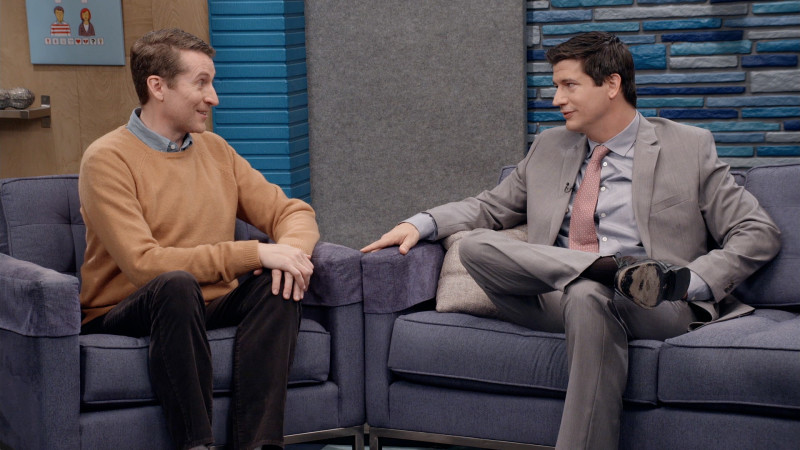 Comedy Bang! Bang!
S 4, Ep 27 Ken Marino Wears a Slim Gray Suit and Salmon Tie
After a last-minute guest drop-out, Scott signs a deal with the devil to get dream guest Ken Marino on the couch. Meanwhile, a famous Icelandic singer stops in to sing her country's new national anthem. Will Lou Ceepher take Scott's soul to Hell forever, or can Scott wish his way out of this devilish predicament?
Guest stars: Ken Marino, Matt Besser and Bob Odenkirk.
Special Guests: Nathan Barnatt and Kevin Pollak.
Where to Watch
Comedy Bang! Bang!
Full Episodes

Download or Stream

Channel finder