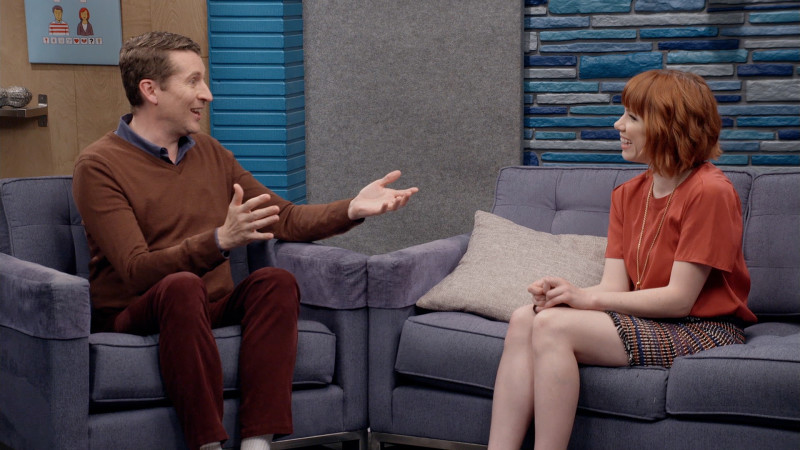 Comedy Bang! Bang!
S 4, Ep 24 Carly Rae Jepsen Wears a Chunky Necklace and Black Ankle Boots
Scott fires security guard Zeke and hires someone new to protect the show's belongings. Carly Rae Jepsen premieres a new song, and amusement park owner Tim Duncan explains his scariest ride, the "Samurai Scream."
Guest star: Carly Rae Jepsen.
Special guests: Paul Scheer, Baron Vaughn, David Neher, Saudia Rashed, Stephanie Allynne, Stacy Dacheux, Andy Kindler, Tom Rhodes, Erica Rhodes, Rick Overton and Mano Agapion.
Where to Watch
Comedy Bang! Bang!
Full Episodes

Download or Stream

Channel finder