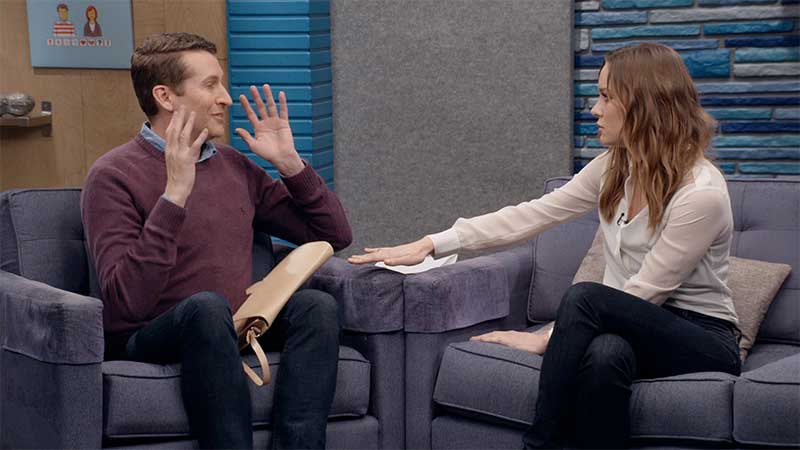 Comedy Bang! Bang!
S 4, Ep 23 Brie Larson Wears a Billowy Long-Sleeve Shirt and White Saddle Shoes
The Comedy Bang! Bang! crew takes off for summer vacation, leaving Scott and Kid Cudi to finish the season with a ragtag crew of misfits. Meanwhile, Brie Larson plays "What's In Her Bag?" and orphan boy Fourvel (Bobby Moynihan) gives tips to stay out of the summer heat.
Guest stars: Brie Larson and Bobby Moynihan.
Special guests: Ify Nwadiwe, Zoe Jarman, Jordan Christian Hearn, Chandra Lee Schwartz and Jessica McKenna.
Where to Watch
Comedy Bang! Bang!
Full Episodes

Download or Stream

Channel finder