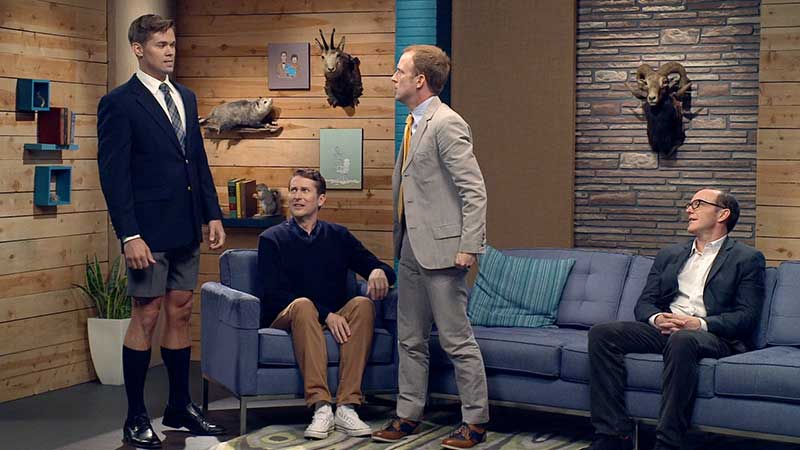 Comedy Bang! Bang!
S 2, Ep 17 Clark Gregg Wears a Navy Blazer & White Collared Shirt
Guest star Clark Gregg does a show-and-tell with props from his movies and Scott issues a warning to some badly behaved celebrities. We also find out about a controversial new holiday for naughty little boys.
Special Guests: Neil Campbell, Josh Homme, Andy Kindler, Andrew Rannells and Harris Wittels
Where to Watch
Comedy Bang! Bang!
Live TV

Full Episodes

Download or Stream

Channel finder