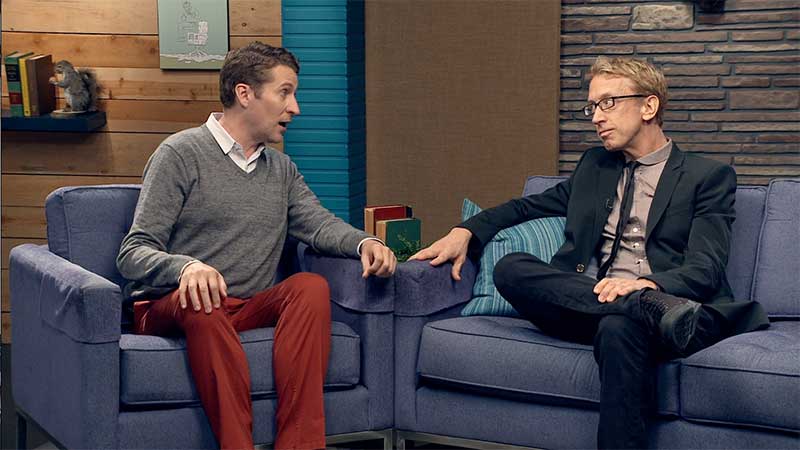 Comedy Bang! Bang!
S 2, Ep 16 Andy Dick Wears a Black Suit Jacket & Skinny Tie
When Scott runs late for work, Reggie and guest Andy Dick explore the endless possibilities that one missed bus can make. A mysterious stranger has dire advice for Scott and his mechanic reveals the best location for underground comedy.
Special Guests: Todd Glass, Bobcat Goldthwait and Matt Walsh
Where to Watch
Comedy Bang! Bang!
Full Episodes

Download or Stream

Channel finder