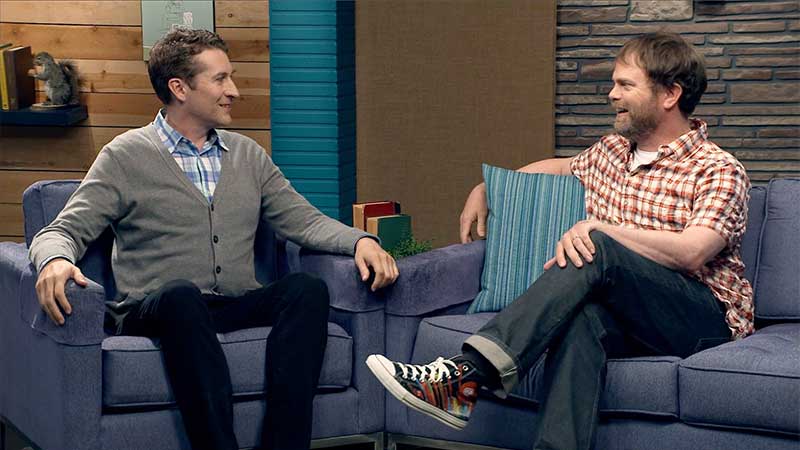 Comedy Bang! Bang!
S 2, Ep 11 Rainn Wilson Wears a Short Sleeved Plaid Shirt & Colorful Sneakers
Rainn Wilson joins Scott on the couch as Reggie discovers his new super power. Scott makes healthy dieting decisions and viewers vote on three adorable options for a new piece of taxidermy.
Special Guest: Andy Daly
Where to Watch
Comedy Bang! Bang!
Full Episodes

Download or Stream

Channel finder