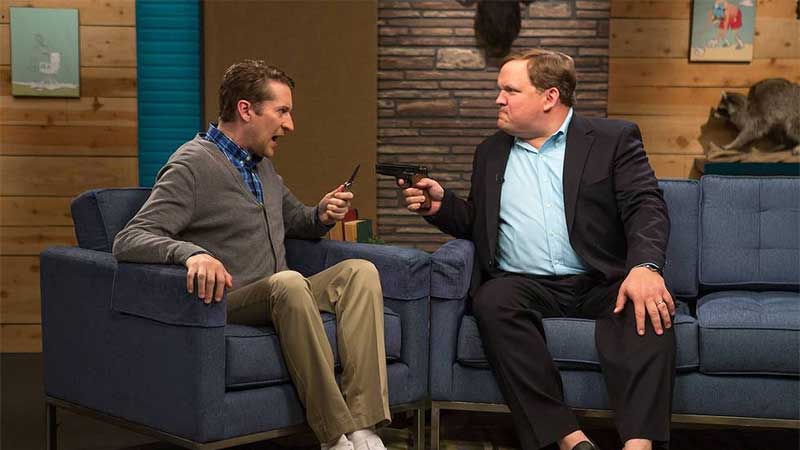 Comedy Bang! Bang!
S 2, Ep 7 Andy Richter Wears a Suit Jacket and a Baby Blue Button Down Shirt
Scott invites Andy Richter to the couch along with actor Mike Hanford. Later, Scott and Reggie visit the big apple to invest their money. Finally, we find out who stole Reggie's bike.
Special Guest: Michael Ian Black.
Where to Watch
Comedy Bang! Bang!
Full Episodes

Download or Stream

Channel finder