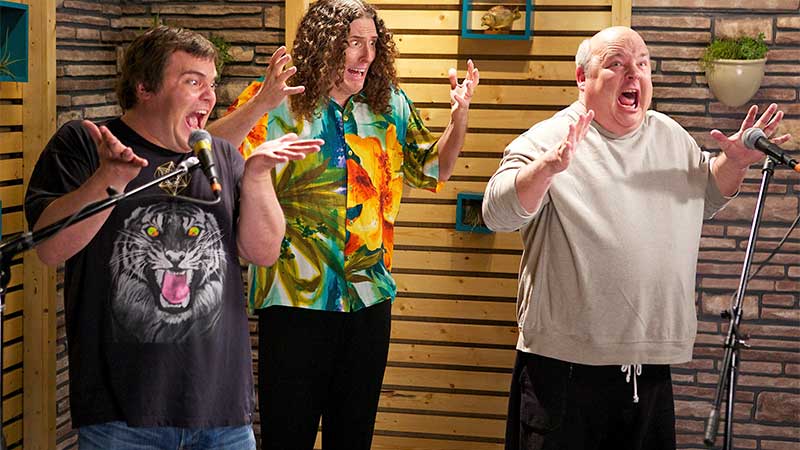 Comedy Bang! Bang!
S 1, Ep 10 "Weird Al" Yankovic Wears A Hawaiian Shirt
Premieres Friday, August 10 at 10/9c
Host Scott Aukerman welcomes guest "Weird Al" Yankovic, who smashes all musical conventions. Tenacious D stops by to play a new song. Scott and bandleader Reggie Watts use their new greenscreen technology, with disastrous results.The Potato Chip Woman visits to share the highlights of her incredible collection. Also, Reggie makes Scott a sandwich.
Where to Watch
Comedy Bang! Bang!
Full Episodes

Download or Stream

Channel finder